Added on May 10, 2015
admin
1945 , Heighington Millield , raf , scampton , VE , ww2
VE Day: When schoolchildren were remembered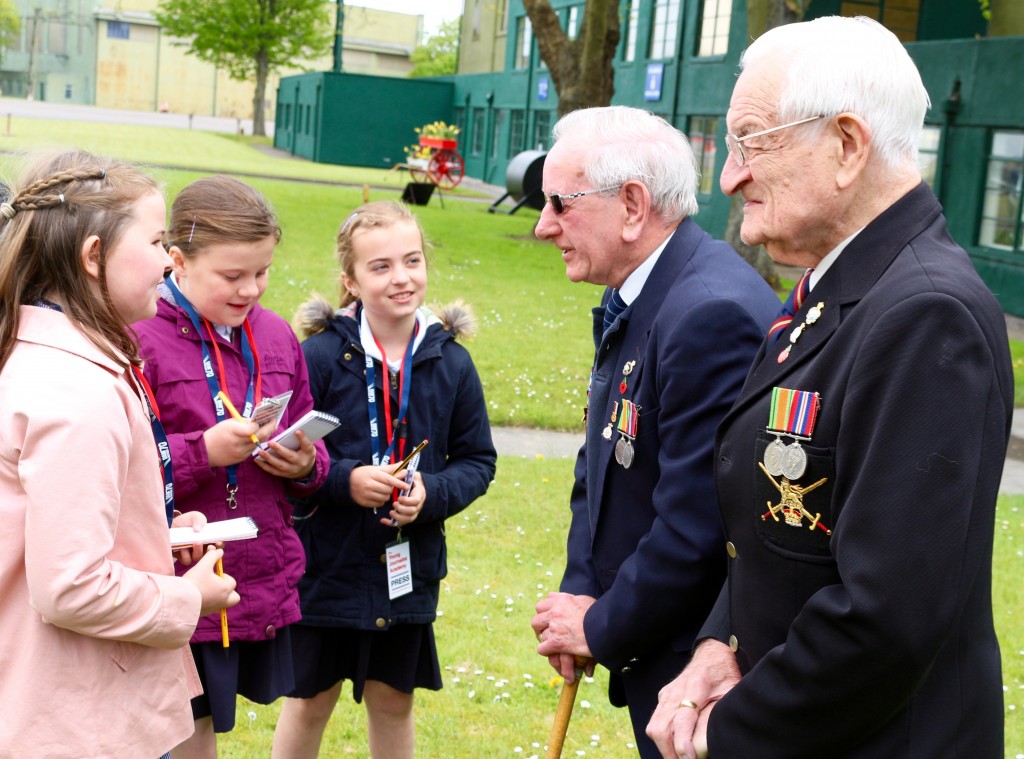 The three Year 5 pupils, who represented YJA this week at a WW2 veteran's reunion hosted at RAF Scampton, will never forget their experience. Interviewing those who fought in the conflict was a great privilege.
If Amelia, Laura and Darcie, all from Heighington Millield Primary Academy, had been schoolchildren in 1946 they would have received a special letter from King George. Eric Newton, a resident of Lincoln, was indeed such a pupil and like thousands of others the hardship he endured was acknowledged by his sovereign. Eric has been kind enough to send in a copy of that letter, which to this day he still treasures:
Eric told YJA, "I do recall the relief of not having to spend many nights in our air-raid shelter and the black-out being lifted.
"We lived on the coast at Whitley Bay, which was subject to bombing and it was two years before we were allowed to play on the sandy beaches as they had been mined against enemy invasion.
" We lived opposite a farm which during the war was manned by Italian prisoners of war (POWs). I recall them being marched every day to the farm with a big diamond cloth patch sewn on the back of the tunics to show that they were POWs.
" I also remember that the farmer made available one of his grass fields to let us have a party to celebrated VE Day to which the Italian POWs joined us.
 "As well as the King's letter, I still have my ration book and identity card!"
Today, King George's daughter, our Queen Elizabeth, was joined by around 1,000 veterans and their families in a service of thanksgiving at Westminster Abbey to mark the 70th anniversary of VE Day.
The Archbishop of Canterbury said the veterans had ensured "victory over the greatest darkness of the 20th Century".
Young cadets read prayers, which had been said in Westminster Abbey during the hourly services on VE Day in 1945.
The Lancaster bomber that appeared at the Veterans' Reunion at RAF Scampton was due to take part in a fly-past but an engine fire onboard the plane that day has meant it has had to remain at its Lincolnshire home in Coningsby.