Added on May 14, 2015
admin
57 Squadron , DFM , Heighington Millfield , history , lancaster , raf , scampton , Stan Bradford , veterans , war , ww2 , yja , young journalists
YJA meets Stan Bradford DFM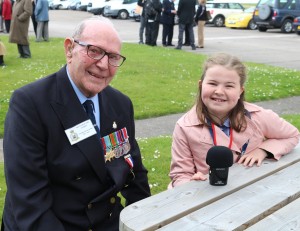 Last week, on the eve of the 70th anniversary of VE Day, YJA were invited to a WW2 Veterans' Reunion hosted by RAF Scampton, the famous airbase of the Dambusters.
I enjoyed the privilege of being able to interview Stan Bradford, who, at the age of 19, had a prominent part to play in World War 2.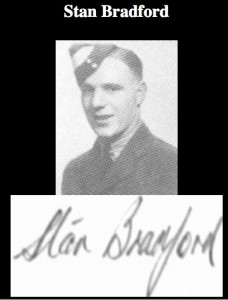 Stan was a mid-upper gunner on a Lancaster bomber and was part of 57 Squadron, which was based at RAF Scampton. By the end of his tour in March 1944 Stan had become an air ace, shooting down six enemy fighters, including a Bf109 over France on his very first operation on the night of August 27th 1943.
He was awarded the Distinguished Flying Medal for "an act or acts of valour, courage or devotion to duty whilst flying in active operations against the enemy" by King George VI in a ceremony at Buckingham Palace.
Click here to see more pictures from the reunion.
Darcey, Year 5
Heighington Millfield Primary Academy