Added on July 10, 2015
admin
Burgh , Drama , film , ghosts , Gunby , horror , LAFTAs , learning , school , spooky , techniques , yja , young journalists
School goes for hat-trick of film awards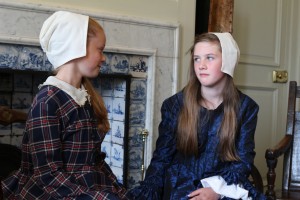 Pupils and staff from Burgh-le-Marsh Primary School are hoping that their latest project will bring them a hat-trick of awards for their film-making.
Filming of 'The Gunby Sisters' took place at Gunby Hall recently and the edited film has now been submitted for the LAFTAs Film Awards.
Their entry is about a school trip to a stately home that is haunted by a girl, who lived there in the early 1800s.
The Year 6 pupils, all members of the The Young Journalist Academy, have been working on their film's storyline for the last few months.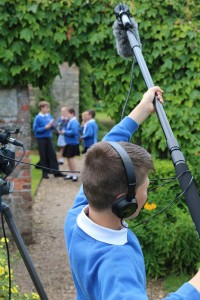 YJA's Bill Thompson, who offered guidance during the day of filming, said: " The eight pupils involved went flat out to get another LAFTAs trophy for their school's display cabinet. There are two in there already, but I know that the school would love to squeeze in a third!
Although they had prepared their storyline well, on the day pupils had to quickly familiarise themselves with the surroundings of Gunby Hall and adapt their film idea.
Bill added: "The staff at Gunby were very accommodating. The hall and its grounds are stunning – we were very fortunate to be able to film there.
"The Learning Department at Lincoln Castle helped us out too to by providing some period costumes.
"It turned out to be a very atmospheric film, quite spooky in parts, and is a credit to the pupils but we now have to wait to see what the judges think."
The LAFTAs Patron, Hollywood actor Jim Broadbent is a passionate advocate of film in education; the Oscar-winning actor's support of the awards is a great source of motivation for young people.
When schools resume in September, Burgh School will know whether they have been short-listed for the LAFTAs award night, which will be hosted at Lincoln University on October 19th.
Sit back and enjoy the film  – but keep the lights on – it's a bit scary!