Added on August 18, 2015
admin
david lambert , Fermin Muguruza , festival800 , Lavon Volski , lincoln , listen to the banned , Magna Carta , ramy essam
Festival 800: Listen to the Banned!
An internationally renowned Egyptian singer-songwriter is heading to the UK for the first time in four years to share his songs of oppression, revolution and dreams of freedom as part of Festival800's Listen To The Banned – an all day programme at the LPAC, Lincoln.
Best known as one of the faces of the Egyptian Revolution of 2011 in Tahrir Square, Ramy Essam – 'the bard of the revolution' who inspired tens of thousands with his ballads of hopeful change – will perform live in Lincoln at the Lincoln Performing Arts Centre (LPAC) on Saturday 5th September.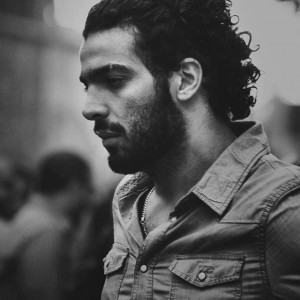 Ramy Essam said: "I'm really looking forward to performing in the UK as part of Festival800 because the whole premise of the festival is based around the principles of liberation and freedom of speech".
Currently residing in Sweden's Malmö Municipality, Essam holds safe city residence and is studying music, while continuing to perform and write new songs.
Ramy continued: "The last time I performed in the UK was in 2011, several months after the protests in Tahrir Square, and I can't think of a better reason for coming back than to celebrate 800 years of liberty – something I've helped fight for in my home country.
"Magna Carta is the basis of society in England and is one of the world's most important symbols of equality, liberty and the ability to say what you want. Without it, the world would be a much different place."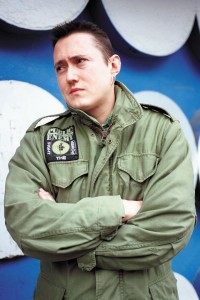 Other musicians performing at Festival800 as part of the Listen To The Banned day event on 5th September are Fermin Muguruza and Lavon Volski.
From Basque Country, Spain, Fermin Muguruza's music has been influenced by the oppression that, in his opinion, Spain has over Basque Country. Although most of his lyrics are in Basque, his compositions are a melting pot of different cultures, with a big influence of Jamaican and electronic music.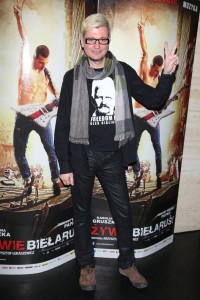 Belarusian musician and founder of rock group Krambambulya, Lavon Volski is an icon of rock music in Belarus. With a large majority of his songs serving as anthems of the country's oppression movement, Volski and his band are blacklisted, along with many other bands, for speaking out against cruelty and injustice. He recently performed to 10,000 people in Lithuania.
David Lambert, festival director, says: "Attracting such renowned, yet controversial, artists to perform at Festival800 is a huge accomplishment for us. The entire ethos of the festival is one of equality, human rights and the ability to live freely, so having these musicians play as part of the festival is symbolic of the long-standing virtue Magna Carta provides for people across the world."
Tickets to the Listen To The Banned concert are £10 each and can be purchased by visiting www.lpac.co.uk, calling 01522 837600 or visiting the LPAC box office. The all day event runs from 12 noon to 11pm.
For more information about Festival800 and all the acts performing throughout the event,  visit www.festival800.co.uk, facebook.com/festival800 or twitter.com/festival800.