Added on August 27, 2015
admin
Anne Frank , anne frank trust , festival 800 , festival800 , the showroom lincoln , yja , young journalist academy
Festival 800: Anne Frank Trust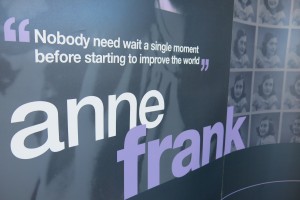 On her 13th birthday Anne Frank was given a diary in which she recorded her thoughts and feelings before and whilst in hiding from 1942 to their capture in 1944.
The Frank family hid in concealed rooms behind a bookcase in the building where Anne's father worked in Amsterdam.
Anne's father, Otto Frank,  survived the war but Anne, her mother and sister did not. On his return to Amsterdam Otto was presented with Anne's diary by Miep Gies (a Dutch citizen who helped the Frank's hide from the Nazis during the war).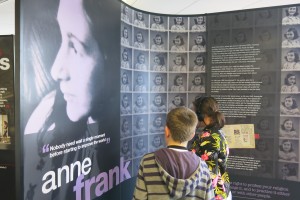 Anne's diary was published by her father in 1947 and has since sold over 30million copies and printed in 67 languages.
The Showroom, in Lincoln, houses an important exhibition from the Anne Frank Trust which commemorates and celebrates individuals from around the world who have stood up to injustice and prejudice in its many forms.
The exhibition is an important reminder that despite progress, many people continue to struggle to have a voice.
YJA asked young people at The Showroom what freedom meant to them and their thoughts on the Anne Frank Trust exhibition.
Part 1
Part 2
For more information on Festival 800 click here