Added on September 17, 2015
admin
Burgh , bus , cook , cooking , education , Focus on food , food , food partnership , hygiene
Cooking Bus comes to Burgh
This week, a cook bus visited a Lincolnshire primary school to help the pupils have a healthy diet.
All week, the bus has held centre stage in the playground of Burgh School and it's certainly caused quite a stir.
From the reactions of the children it was obvious that they loved the opportunity as, with the help of expert cooks, it gave them a chance to express themselves in a real kitchen setting.
Aboard their amazing bus, Sarah and Rachel from the Cooking Bus team travel round to schools to teach budding chefs how to cook delicious food in a healthy and safe manner.
Denise Hornsey, a Lincolnshire Food Specialist, who visited the school commented, "If I could have a dream or a wish I would want every school to have a visit from the cooking bus!
"I think this is a really worthwhile opportunity and a good way prepare easy dishes with little ingredients."
Listen to the full interview: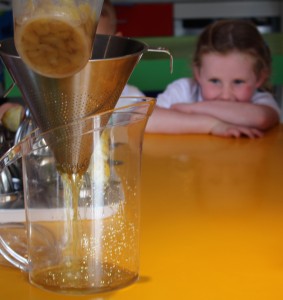 YJA journalists spoke to the reception class as they reluctantly left the bus to return to their classroom. Here's a flavour (sorry we couldn't resist that) of what they said:
"I rubbed garlic on some bread and we put black olives, white cheese and tomato."
"We made lemon juice, it went on a special machine called a lemon juicer. All the lemon went through the tiny holes, we put fizzy water in it too."
"My favourite thing about the cooking bus was cutting the tomatoes and the cheese melting in the oven."
"I loved it when we rubbed all the garlic into the bread and it was all garlicky."
Now let's find out what the super cooks had to say to Emily: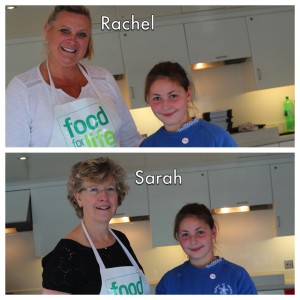 Focus on Food is a charitable food education programme that champions cooking as an essential ingredient for healthy, happy lifestyles.To get some more information on the Cooking Bus go to www.focusonfood.org
Libby, Casey and Emily
Year 6 YJA Team at Burgh School