Added on September 28, 2015
admin
Beijing , burgh school , cancer research , dream challenge , Great Wall of China , skegness , yja , young journalist academy
Cathy's China Challenge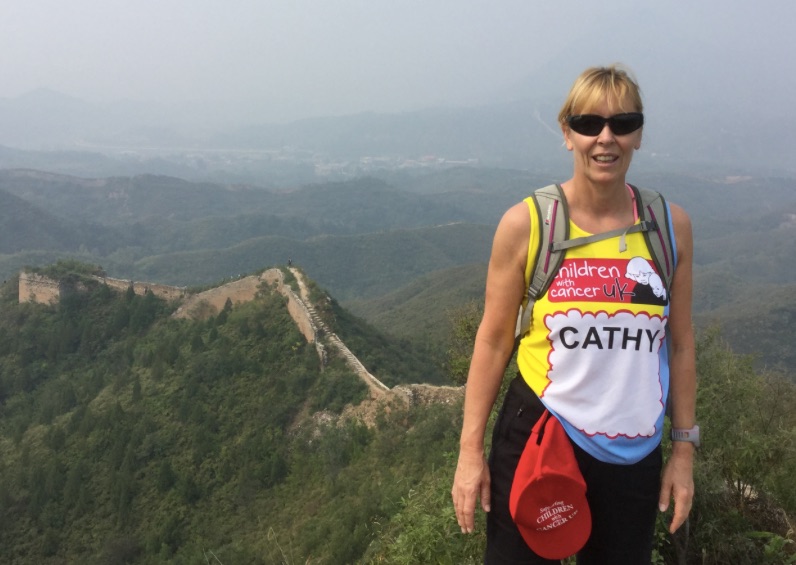 56-year-old Cathy Thompson from Lincoln has just returned from an 11-day visit to The Great Wall of China. Over four days, the intrepid charity fundraiser ran a marathon (26.2 miles) as part of her China experience and Libby, a Year 6 Young Journalist from Burgh School, is keen to find out more about Cathy's exploits.
Why do you dedicate yourself to raising money for cancer research?
Having personally lost several members of my family to cancer, it was an obvious choice for me to raise money for the 'Children with Cancer' charity.
(Both my step daughters are involved with children who have cancer, one is a nurse the other an administrator.)
Why did you choose China for your latest challenge?
Rob, my training partner, and I wanted to run the Great Wall Marathon in May but realised that it was only two weeks after the London Marathon. This would not have given us the time we needed for recovery, so trekking later in the year seemed the next best thing. Also it was solely to raise money for cancer charities. 81 people walked and together we raised £22,400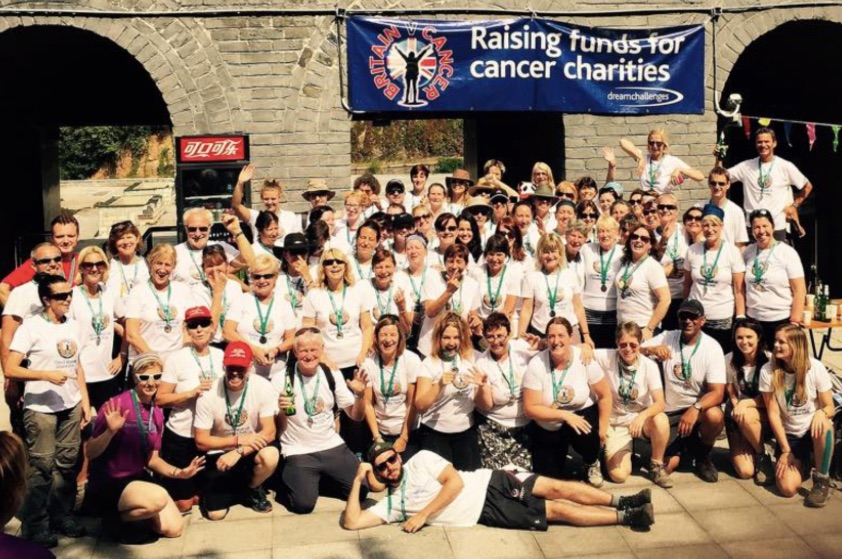 What was the best part of your run and the most demanding?
Our marathon was run in 4 stages. The first 10k was the best for me, running off the wall and through rural villages, waving to the locals who thought we were mad!!
It was a very hot and challenging time for us all with temperatures reaching 29℃!! It was also very humid, adding to the lethargy I felt most mornings before our warm-up session with the PE instructor.
One morning we climbed up 381 rugged steps to get onto the wall from the valley through dense woodland and lots of thorny bushes. My legs and arms got quite scratched and bled.
Did you see things that you wouldn't see every day?
We saw China at its most simplistic in the countryside and at its most modern in the capital Beijing.
Did you meet a lot of people on the run?
We trekked 50 miles of the wall in a very rural area, staying in farms and small basic hotels. We never came across any other people, as it was so remote and very old.
In Beijing it was completely crowded and we constantly had to dodge people, cars, bikes and rickshaws. That continued for 4k then we ran by the canal and through the park, which was less crowded.
We hear a lot about the poor air quality in China – how did this affect you?
It was quite smoggy for a few days and very humid. It made the limbs heavy. It sapped your energy a lot.
How did the local population react to you and your party?
The locals were very curious, but warm and friendly, always wanting to have their pictures taken with you.
Looking back over the trip, would you do anything differently if you attempted the challenge again?
I would definitely like to go back and do the Great Wall Marathon. I don't think I would have done anything differently as I enjoyed the whole experience and met a great bunch of people. I will be keeping in touch and plan to meet up with them in the future- to do our own little challenges!
How do people make a donation to your charity appeal?
Rob and I have a just giving page which will be open for the next 6 months as we have some more fund raising events coming up. We hope to have raised £3000 by the end of it.