Added on January 8, 2016
admin
Eden Hazard , Gareth Barry , Heighington Millfield Primary Academy , louis van gaal , Philippe Coutinho , yja , young journalist
Fran's Football Focus: 5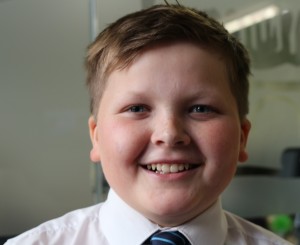 Fran is a Year 6 at Heighington Millfield Primary Academy and is a very keen football fan. Each week he'll be listening out for the best football stories to include in his regular 'Fran's Football Focus' column.
Real Madrid to pay 100 million for Eden Hazard
Chelsea midfielder Eden Hazard may leave Chelsea as Spanish side Real Madrid are willing to pay 100 million Euros for the Belgian.
As you are probably aware by now Zinedine Zidane has become Real Madrid's manager. He is a big admirer of Eden and wants to splash Real Madrid's cash on him.
Zinedine stated: "After Messi and Ronaldo Hazard is my favourite player"
Some Chelsea fans wouldn't be sad to let Hazard go as they think he was one of the reasons why Jose Mourinho was sacked!
Will, Year 5
One of Liverpool's best players could be out until February
The Liverpool midfielder Philippe Coutinho could be out of playing games for his team until February, after injuring a hamstring in the League Cup win against Stoke City.
Liverpool's next game is against Exeter in the FA Cup third round but they could lose as Couthino brings a lot of joy to the team but now he is out Devon team stand a good chance of winning.
"Phil's is more serious than Dejan and Kolo but none of these players will be available on Friday," said manager Jurgen Klopp.
Josh, Year 6
Is Louis Van Gaal in a sticky situation?
Manchester United boss Louis Van Gaal is on thin ice at the moment due to the fact that Manchester United are not performing.
Van Gaal, 64, has stated that he still believes he can turn things round, if he can then there is no reason for Manchester United to sack him.
Having lost 2-0 to Stoke City recently, the Manchester side are not exactly confident and need motivation from somewhere; this is when they need to turn to their boss Van Gaal.
Will, Year 5 
Gareth Barry one of England's best ever according to Roberto Martinez
Everton manager, Roberto Martinez has announced that Gareth Barry is one of the best English players ever, after he saw Barry play against Manchester City in the League Cup.
"I have never seen a player with such an incredible professionalism as Gareth Barry," said Martinez.
"Gareth is one of those players who gets underrated."
Martinez would love to build a whole team around the 34-year-old midfielder, who, between 2000 and 2012, has made an amazing 53 appearances for England.
Josh, Year 6