Added on February 11, 2016
admin
David Bytheway , Diego Costa , Dimitri Payet , fifa , Neymar , yja , young journalist
Fran's Football Focus: 8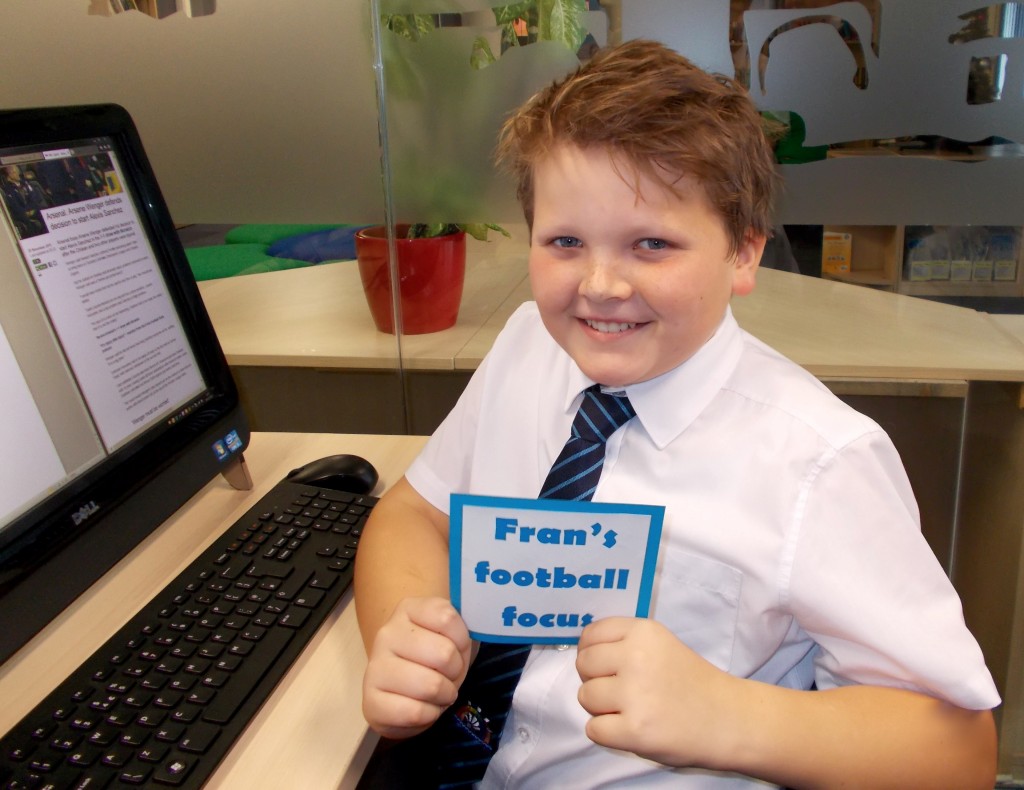 Around school this week, Year 6 Fran, from Heighington Millfield Primary Academy, has been listening out for the most interesting footy chit chat to include in his series. Here are the stories that he's chosen for his latest gossip column:
Wolfsburg sign FIFA Player David Bytheway
Bundesliga team VFL Wolfsburg have signed professional FIFA player David Bytheway. He's played FIFA for England since he was seventeen.
The gamer never thought in his life that he would get the chance to play for an actual football team. David has represented England in Las Vegas, New York and Rio de Janeiro to play against other opponents.
"It was just something I was doing at home to start with, just playing my friends and wanting to be the best out of them, and all of a sudden I'm part of a football club," David said.
Jake W  
Diego Costa to return to Atletico Madrid?
Chelsea striker and naughty boy Diego Costa moved a step closer to join former club in this summer's transfer window.
Costa looks like he has never really settled in London, after moving there for £32 million and has remained in talks with his team mates telling them that he wants to return to the club come the summer.
Costa had an extremely poor start to the season, however he has picked up the pace under the management from Guus Hidink. But the smart money is still on him taking a trip back to Spain.
Will, Year 5
Payet move
West Ham are going to face a fight to keep Dimitri Payet in the summer transfer window, with Premier League giants Manchester City and Chelsea lining up to make a bid for the West Ham magician.
According to L'Equipe, Chelsea and City are preparing to test the Hammers. Payet has recently re-affirmed his commitment to West Ham, ahead of their move to the Olympic Stadium next year. Will Payet be tempted to one of the giants for the Champions League football though?
Fran, Year 6
Manchester Rivals Compete To Buy Neymar Jr.
Manchester United and Manchester City target Barcelona's Neymar Jr. It's not very likely because he wants to win the Ballon d'Or, but the clubs will still bid higher and higher.
Neymar is a left wing for FC Barcelona where skill is in abundance. His team mates include Messi and Suarez, so his reluctance to move to a Manchester clubs is understandable.
Jake, Year 6
Former Chelsea boss tells friends he'll be heading to Old Trafford
Jose Mourinho, who recently got sacked from Chelsea FC, is now being convinced that he will be heading to Old Trafford to start coaching Man United, who are currently 5th in the Premier League.
The 53-year-old is linked with the job at Old Trafford, with current manager Louis Van Gaal in real danger of getting the boot. Apparently the Man U squad are already planning for Louis van Gaal's departure from the club.
Rumours have it that Mourinho has told his friends that he has made a deal and will be going to manage the Red Devils. Mourinho is clearly desperate to stay in England and manage a top Premier League club.
Josh, Year 6