Added on April 24, 2016
admin
ACF , Alford Silver Band , army cadets , Band , Cadets , lincolnshire , Musician , yja , young journalists
Army Cadet Musician Shines in USA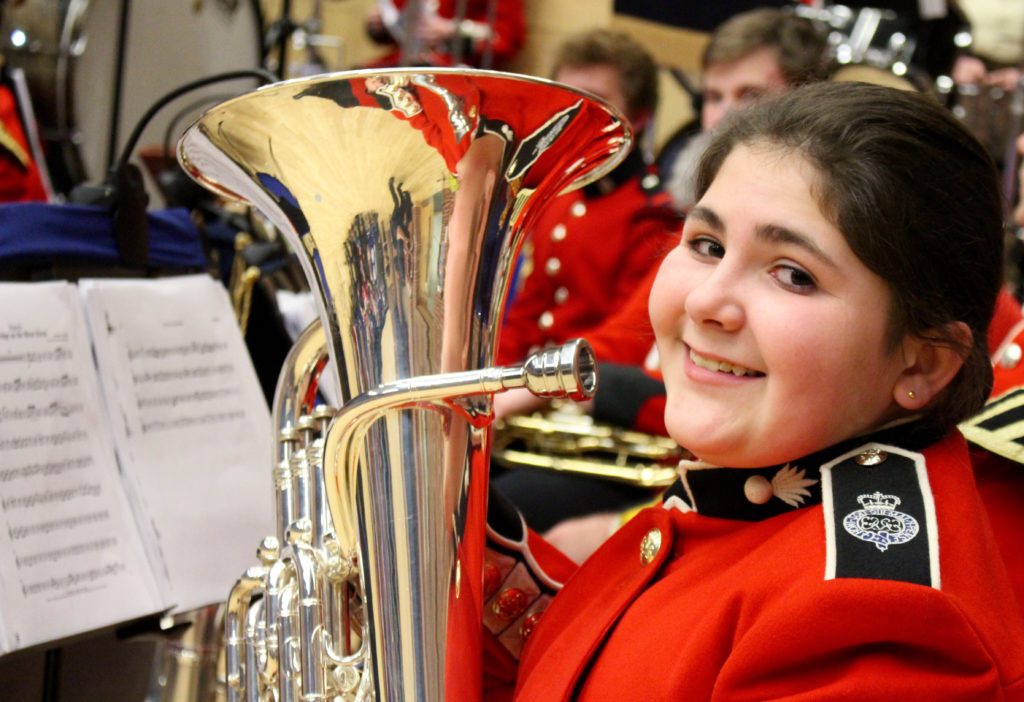 A member of the Lincolnshire Army Cadet Force Band has recently competed against some of the best young brass musicians in the USA.
Earlier this month, 15-year-old Cdt Kira Roberts fulfilled her dream when she entered as a soloist in the North American Brass Band Championship held in Fort Wayne, Indiana.
Kira was up against much older musicians, many from the highly rated Fountain City band from Missouri, and was delighted that her rendition of 'Rhapsody for Euphonium' by James Curnow earned her third place in the 'Youth Brass Solo Championship'.
"I chose the piece as it enabled me to demonstrate my technical side and slow melodic musical ability," she said.
"This was my first competition and most of the other twenty or so musicians were older than me.
"Despite my nerves, I must have impressed the judges who gave me a 91/100 score. That was enough for third place!"
Kira's planning for the event started back in January 2015 and involved closely liaising with family friends living in the USA.
"Travelling alone to the States was a big ordeal for me but competing against some of America's best was far more terrifying!" she admitted.
Kira first took an interest in music when she was 9-years-old. Her mum played in local bands around the Alford area and Kira sometimes joined in with her tambourine.
Soon, she progressed to the cornet but when the family acquired a cherished second-hand euphonium. There was no turning back for Kira, who regularly plays in the Alford Silver Band.
Having witnessed the American lifestyle, she is very keen to further her musical career in the USA. "I really enjoyed my time in the States and have an ambition to study for a Doctor of Music Degree in Euphonium, a qualification that is not currently available in the UK," she said.
Last autumn Kira joined the Lincolnshire Army Cadet Force Band and was involved in Saturday night's St George's Day Concert held at Lincoln Minster School, where she gave a beautiful solo performance of 'Elegy'.
To complete a fantastic month, Kira has just heard that she has passed her Grade 5 Music Theory!