Added on October 7, 2016
admin
Heighington , local , millfield , Sheepwash , yja , young journalists
YJA School Appoints New Editorial Team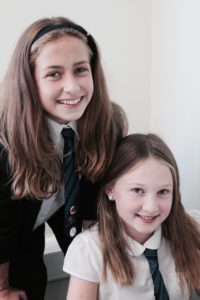 Heighington Millfield Primary Academy have appointed a new editorial team to produce monthly articles for their parish magazine.
Year 6s, Ruby and Lilia will be listening out for good stories to include in the Sheepwash Times, which is circulated to over 5,000 homes in their area – so everyone will know what the school is up to! (Of course, other schools contribute to the popular magazine but they are written by teaching staff not pupils!)
You can have a sneak peep at their submission for the November issue below.
Hiya, we're Ruby and Lilia from the Heighington Millfield Primary Academy. As members of YJA (The Young Journalist Academy), we will be writing for Sheepwash from now on, as Alice and Amelia have now moved on to secondary school. This edition contains: Year 1 & 2's teashop creation, a Children in Need celebration, Parents' Evening Meeting, Remembrance Day, YJA training and Arts and Music week. Phew!
On the 3rd of November, class 1/2R (Mrs Robinson's class) will be creating an amazing teashop in our school hall. On that day, parents and grandparents and all other friends and family will be able come and enjoy the sweets and treats such as: muffins, fairy cakes and other little delights that will be served. This much anticipated event will take place in the school afternoon. The children will be baking and serving the parents, and they will also be assisting the Year 6s to count all the takings!
On the 11th of November we will be remembering the soldiers who sacrificed their lives for us. In a special whole-school assembly, headteacher Mrs Fisher will tell us all about what life would have been like in the world wars. (At break time, we will be selling cakes from the school library.)
Recently, Bill Thompson, our YJA mentor who we see most Thursdays, has been training Year 6s to see if they have got what it takes to be a permanent member of YJA.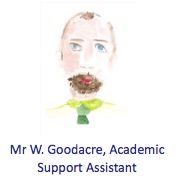 One of the pupils involved said, "It's really enjoyable learning from a media professional. I'm currently working on an article about why nowadays so many young men sport beards. It just so happens one member of staff has a magnificent beard – see artist's impression – so we hope he has all the hairy answers!"
During Children in Need, we will be raising money by selling cakes at break time whilst dressed up in a theme to be chosen by the school council. Mrs Dorr, the council's leader, told us: "In the next school council meeting we will be deciding what this year's theme will be, then the school councillors will deliver the message back to their classes."
On the 14th of November Arts and Music week will begin. The following day, the hall is sure to be packed with parents, as they hear from  headteacher Mrs Fisher about all the wonderful learning in our school.
Thank you for reading this month's contribution to Sheepwash Times, be sure to read next month's copy, bye.