Added on March 7, 2017
admin
academy , Cottesmore , Dr Sarah Furness , millfield , primary , rutland , Sheriff , yja , young journalist
Pupils Meet the High Sheriff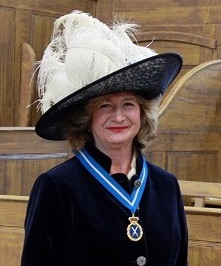 Recently, pupils at Cottesmore Millfield Academy got the chance to meet Dr Sarah Furness, the High Sheriff of Rutland. She came to inform and inspire the whole school.
To become a High Sheriff is not easy. First, the county needs to notice you doing good; this could be by charity work or helping in community events. If you are nominated, the county council inform the Queen, who then sends out a handwritten letter asking if you would take on this important role.
The nominations, announced each year at a special sitting in court 4 of the Royal Courts of Justice, in London, and presided over by the Lord Chief Justice, are made three years in advance.
Pupils heard that after one year of waiting in secret, the Queen will write the new Sheriff's name on an animal skin parchment which is then pricked with a bodkin so it can't be altered. Legend has it that the silver bodkin used to this day was originally used by Queen Elizabeth I, who was embroidering when she was asked to mark the names on the list. She couldn't find a pen so used the bodkin instead to prick them!
To be a High Sheriff is not just about giving speeches to schools, the job includes fundraising for charities and organising events for the county.
In times long past, the High Sheriff's from each county would be involved in punishments. They would also collect taxes but if they didn't collect enough for the crown they would have to pay the rest from their own pocket.
Overall, the assembly inspired the pupils and the visit helped pupils understand the duties of the office, which is the oldest of Royal appointment as it dates back to Saxon times.
Today there are 55 High Sheriffs serving the counties of England and Wales.
Madison, Year 6
Cottesmore Heighington Primary Academy