Added on March 13, 2017
admin
arsenal , fa cup , Heighington , imps , lincoln , millfield , yja , young journalist
Why Lincoln City earned the right to be in the Quarterfinal of the FA Cup IMO #12
I'm Will from Heighington Millfield Primary Academy, I am a keen journalist and sports fan, that is why I'm re-launching my sport-based series of articles called IMO (standing for 'in my opinion').
I will add to this series once a month, so you can always look forward to some new sports articles arriving at the YJA website!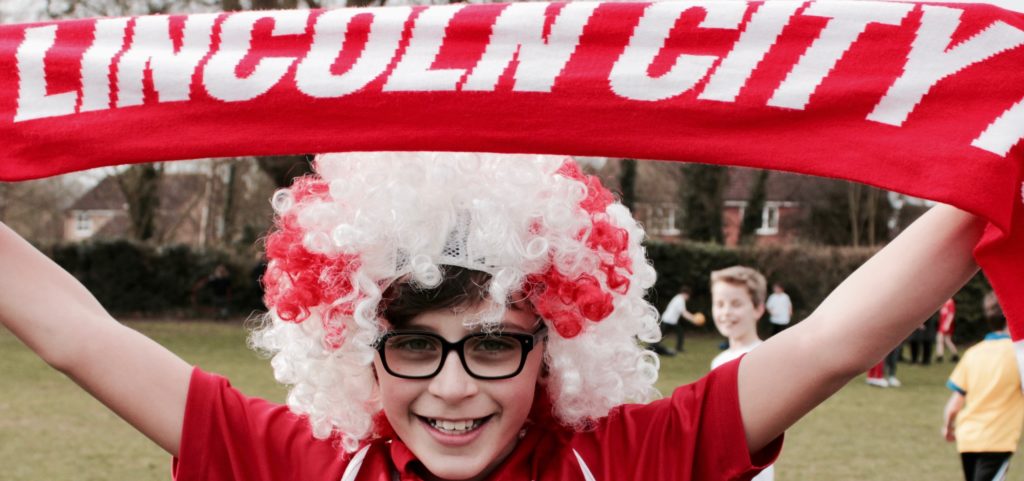 Whether you live in England or further afield, by now you have heard of the name Lincoln City. Causing one upset after another, the Imps found themselves performing on the big stage at the Emirates stadium, home of the mighty Arsenal.
This amazing journey all started when they beat Altringham 2-1 in the first round of the FA Cup, and, in my opinion, they completely worked their socks off to deserve it.
Lincoln City's giant-killing exploits, ending in a defeat against the Premier League high flyers, will be remembered for many, many years to come.
In an earlier round, Lincoln's manager, Danny Cowley, described the away fixture against Ipswich as 'a mountain for Lincoln City', however they proved their boss wrong as they earned themselves a home replay, which they won 1-0.
The Imps now have gained world recognition in the football community for their passion and desire to carry on going until the final whistle, whatever the score or performance. Even in places like Toronto, they have grabbed the sporting headlines. They are just one example of a team going from zero to hero in such a short period of time; they are such an inspiration to everyone, including young children who are just starting to get into the 'beautiful game'.
As soon as Danny and Nicky Cowley's boys ran out onto the immaculate Emirates pitch, for a game that no-one will ever forget, they knew that it was their moment to shine. Nathan Arnold and all of the other lads knew it, Danny Cowley and Nicky Cowley knew it. Nine thousand buzzing Imps fans, transported to North London by fifty-three coaches and a train, knew it and lastly, Arsene Wenger, with his thirty-three years of management experience, knew it too.
Although all of the Lincoln players put in more than their fair shift, so did the legions of their fans, whose support never let up, even with a scoreline deficit of 5-0.
The result brought Lincoln's exciting and often nerve-racking cup run to an end. None of the Lincoln City players or fans will forget that day, and it will also go down in the club's history as one of the proudest moments ever for the boys in red and white.
After the game, Danny Cowley (pictured right) didn't just highlight how proud he was of his team; he also stressed how the 9,000 fans provided 'world class' support as they out sang the 51,000 Arsenal supporters.
In my opinion, Lincoln found themselves in a position where they were playing at one of the biggest stadiums in English football, in front of sixty thousand people, and some of the team appeared to let the occasion get to them- but who wouldn't? These players are used to playing in front of crowds around seven to eight thousand.
Critics might dwell on their lengthy and very energetic warm-up, which lasted forty minutes! Whether it makes the players more up for the game or more tired is up for debate. Personally, I can't see how it helps.
On the other hand, Arsenal couldn't find their feet in the first half, although they certainly came out in the second half totally transformed. The Gunners certainly looked relaxed after scoring, with a noticeable absence of any celebrations. Maybe, with five tiers separating the two teams, that would have been inappropriate. Arsenal are, of course, usually playing teams of the class of Barcelona, so to wait so long for their first goal must have come as a shock, but then their class quickly showed.
Let's not forget though, just a year ago Danny Cowley was working as a PE teacher at a primary school. Now he has fast tracked himself into the Imp's hall of fame. Until this weekend, Graham Taylor was head and shoulders above everyone else who has managed Lincoln. Now Danny Cowley is already being compared to him- what an achievement that is!
A lot of people, who started following Lincoln after their emphatic win against Ipswich, thought that the then top of the Championship Brighton & Hove Albion would be a few steps too far for the minnows of the competition. But the doubters were proved wrong as Lincoln exuded so much self-esteem and confidence going into the game as the 'underdogs'.
Looking at individuals, Theo Robinson had helped the Imps to the top of the National League and into the fifth round of the FA Cup so his January departure to Southend will have disappointed many Lincoln supporters. In my opinion, he will be kicking himself extremely hard as, after he left, they started to find great form in the FA Cup and the Vanarama National League. In the middle of his loan spell he decided to leave for the League One side. I wonder how he felt missing out on a quarterfinal match at the Emirates!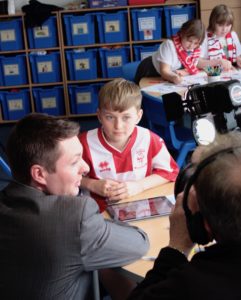 To make this FA Cup run even more special, on the eve of the big match, ITV News came to my school to sample the cup fever and interview some of the children. Apparently, the TV company googled my recent YJA article, when I predicted the Imps would win the FA Cup!
The whole school was elated to see the huge cameras and get the chance to either be interviewed by ITV News' reporter Ben Chapman, or even be in the background of a five-second shot. It was really all rather surreal as we prepared for the cameras to roll! Click here to see our briefing.
For many pupils, including me, it was the best day of their primary school life.
Naturally, after the defeat by Arsenal, some fans will be feeling deflated but they still have the FA Trophy semi-final against York to look forward to. Plus, there is the small matter of Lincoln's surge for promotion to League 2.
What a credit Lincoln City are to the football world!
Will, YJA Sports Correspondent
Senior Young Journalist
Year 6, Heighington Millfield Primary Academy