Added on March 30, 2017
admin
Heighington Millfield , radio , siren fm , yja , young journalist
Pupil's top tips for making a radio show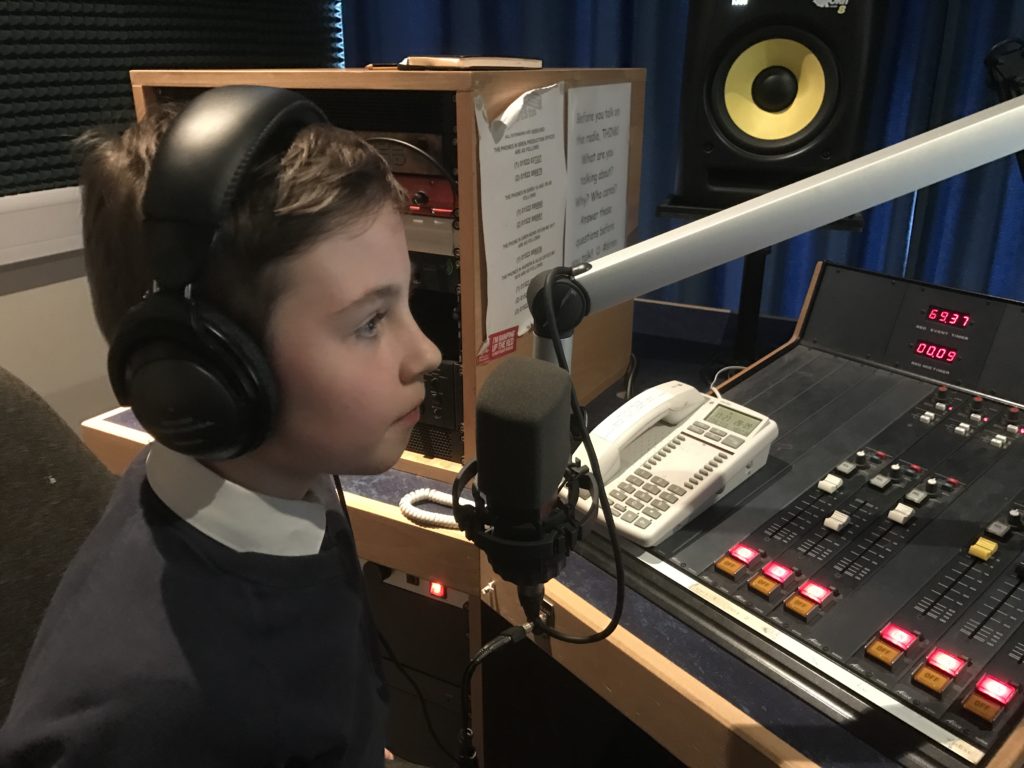 Recently, Young Journalists from Heighington Millfield Primary Academy were at Lincoln University to record their very own radio programme for Siren FM.
The one-day sessions were quite intense and involved the nerve-jangling experience of going live on air for their 30-minute show.
Typically, teams of 5 were formed consisting of two main presenters, two guests and a technician whose job was to control the volumes and ensure those on air spoke at the right time!
The shows were recorded 'as live' which means they sounded live to listeners but were aired the following week.
Here are some top tips for putting a great show together:
Make sure you don't over script otherwise you sound like a robot and, to be blunt, it can sound rather boring.
Be confident, be brave and have fun.
Choose a theme that runs through your show e.g. new movies, hobbies, sport etc and select some songs that fit in with your topic.
Don't talk too loud or too quiet. (Being too close to your microphone will distort your voice.)
Be yourself and don't be someone else.
Keep calm and don't panic.
Be spontaneous and think on your feet. If one of your team appears to be drying up on air step in to help them out.
Most of all sound happy, bury your nerves and just enjoy the experience!
For those lucky enough to be involved in this YJA/Siren FM project, the day is truly mind-blowing and the experience of knowing that your voice is going to be on the radio is something you'll never forget.
Oliver & Mikel, Year 6
Heighington Millfield Primary Academy