Added on July 11, 2017
admin
Fun. , Heighington , journalism , millfield , schools , writing skills , year 6 , yja , young journalist academy
My YJA Year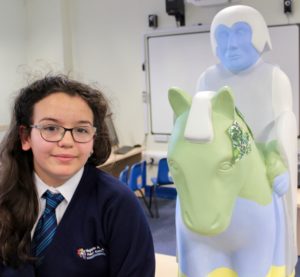 Hi this is Amira from Heighington Millfield Primary Academy's YJA team. Before my time at junior school comes to a close, I thought I'd reflect on my experiences in the Young Journalist Academy.
Over the past year, our 20-strong team of journalists has written some amazing articles – just put Heighington in the search box and you'll see what I mean!
YJA gives children across the UK an opportunity to experience what it is like to be a journalist. Molly, a Year 6 pupil, said she now wants to follow a career in journalism when she is older.
Year 6, Lilia stated: "My favourite article was about the iPhone 8 release because I like the teamwork associated with joint articles – that's why I did it with Abi!"
As well as writing articles, you get to do some exciting projects such as writing and performing a radio play or designing your very own digital comic! It does take a lot of patience though, as these projects can stretch over a number of weeks. As Bill our mentor just spends Thursday afternoons with us, we have to find other times to progress our projects and this can mean working at home.
What I really enjoy about YJA is that you get to learn what is going on around you in the world, put other peoples' opinions into it and write without judgment or restrictions. Bill provides guidance on an article's suitability but the vast majority of our submissions get to appear on the YJA website.
YJA also has a regular monthly slot in the parish magazine. Other schools get their teachers to write articles but we insist on submitting our own!
In YJA, there is no particular subject you have to write about. You can cover stories about sport, animals, latest gadgets, celebrities or exciting events taking place in your school. You are only limited by your imagination!
One of the things that come out of writing an article is that you can be part of once-in-a-lifetime experiences, such as Will's article on Lincoln City reaching the quarterfinal of the FA Cup. His article prompted ITV to bring their cameras into our school and we all appeared on the Six O'clock News!
My own personal project has involved reporting on The Knights' Trail. This has involved a lot of hard work but it has been incredibly rewarding.
Many of us are keeping our fingers crossed that YJA will be operating in our new schools as we find it a brilliant way of developing our writing skills and engaging with the world around us.