Added on July 17, 2017
admin
Burgh , play , radio , yja , young journalist
Radio Play: 'Twin Troubles'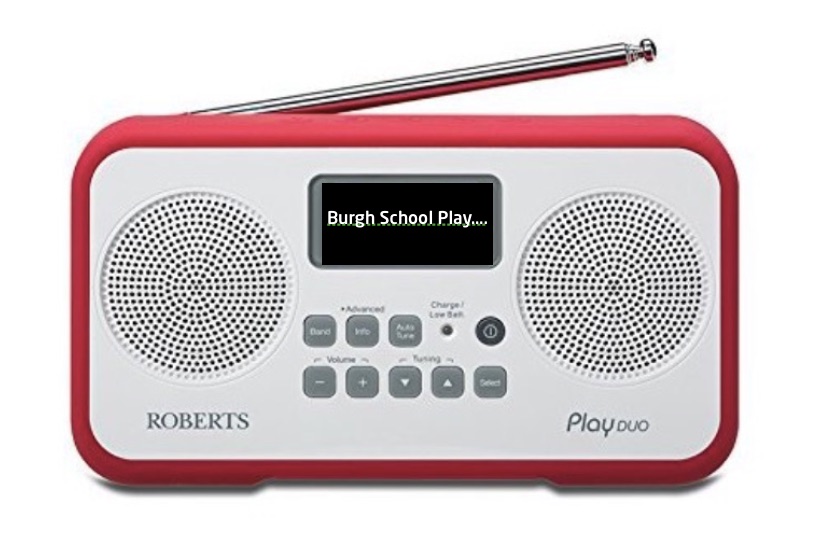 If you are a member of a Young Journalist team you may have produced a radio play. (If not, it is where you write a script based on anything you want, edit it, then record it!)
The Year 6 YJA team at Burgh School took on the challenge to produce one. I was part of the production team and, let me tell you, a lot of hard work went into it.
Grace, YJA Correspondent
Burgh School
The Process
As a team, we first thought of things to do it on, then we chose our favourite, which was about two twins starting at a new school. Then, we wrote the script which took a reasonably long time. During the procedure, we picked sound effects to use. After that, a few other members edited it and finally, when that job had been done, the play was at its final form! Now, all we had left to do was record it.
Before we came to record it, we went round the school to find the areas with the best atmosphere for each scene.
Then the eagers actors gathered around the Zoom (the equipment we used to record it) and took a step forward to indicate it was their turn to speak. Once the eight scenes had been recorded, all there was left to do was to put everything together and do some last-minute adjustments.
I asked Athena, who played one of the main roles, two questions:
Q "Did you enjoy the process of writing the script and recording it?"
A "Yes, it was great fun. We worked very well as a team!"
Q "Do you think people have understood what the point of our radio play was?"
A "Judging from the comments our guinea pig listeners made (our classmates), yes, I think they did!"
Personally, I really enjoyed the challenge and experience and had a lot of fun. I would recommend recording a radio play to any YJA members.
OK, it's now time to sit back and enjoy our production: