Added on October 1, 2017
admin
ellen lavelle , George Eliot , Gladstone , Kathryn Hughes , lincoln , the collection , victorians , Victorians Undone , yja , young journalist academy
YJA meets Kathryn Hughes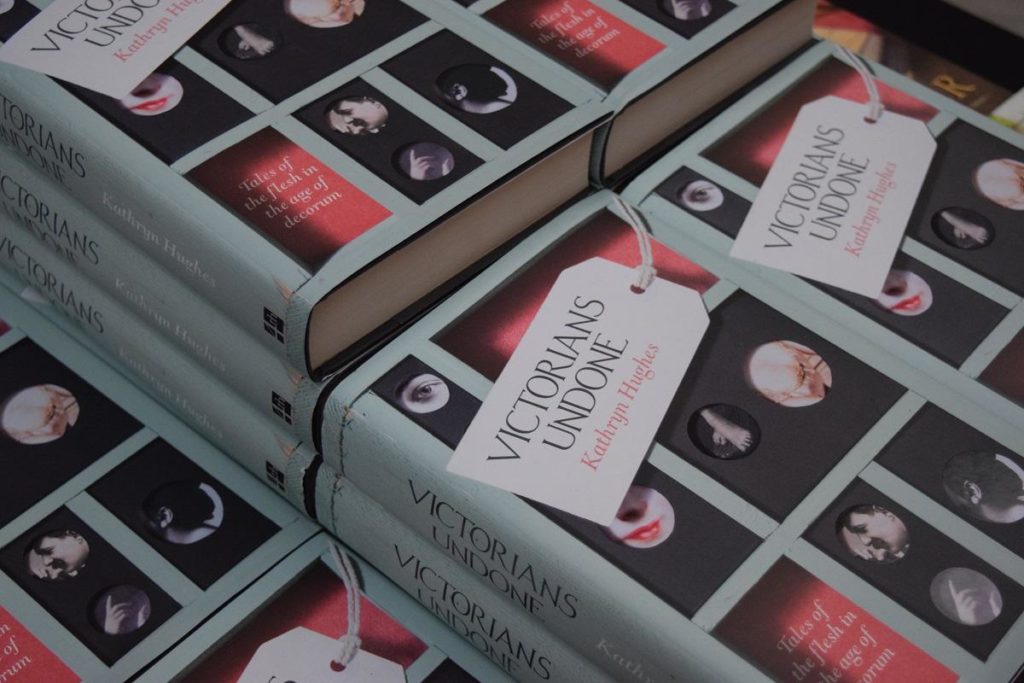 Kathryn Hughes spent twenty years of her academic career researching the Victorians, before realizing that she didn't know what it felt like to be a Victorian. She knew the facts, the dates and the statistics. She was able to analyse the political uprisings of the Chartists and assess Britain foreign policy, but unsure what it would feel like to wake up in the 1850s.
"I became interested in the physical reality of the Victorians," she explains. It's a Thursday night in Lincoln at the end of September. At six o'clock in the evening, the sky begins to darken and the small cinema of the Collection Museum is packed. Katheryn stands in front of a picture of William Gladstone on the overhead projector. Stern, heavy-browed, with a collection of fuzz around his jaw, Gladstone stares back at the audience.
After twenty years researching the Victorians, Katheryn knew a lot about Gladstone, British Liberal statesman and conservative politician. She knew about his policies and his politics, but discovered only recently that a shooting accident in 1842 left him without the forefinger of his left hand. From this point onwards, Gladstone was always photographed or painted with his hands clasped together or with his left hand out of sight. On the screen in the Collection cinema, Gladstone hides his left hand coyly behind his right.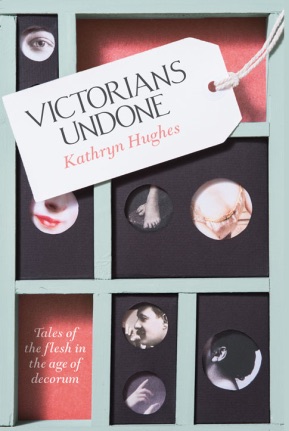 Katheryn's new research into the physicality of being a Victorian, of the prejudice and symbolism behind physical appearance, is presented in her new book, Victorians Undone: Tales of the Flesh in the Age of Decorum.
 "I've always been fascinated by it [the Victorian Era] because all my grandparents were born in the 19th century," Katheryn tells me, before her talk. "There's a generation slip – they were very elderly and they lived until the 1980s. I liked the idea that these people, connected to me by blood, were Victorians. It was a kind of weird idea and I found it absolutely gripping. I liked hearing stories about how they lived when they were children."
Katheryn's passion for the period is evident. At one point in her talk, she mentions that the writer George Eliot was always very proud of the fact that her right hand was slightly larger than her left. Eliot said this was because, early in life, she churned butter on her father's farm. In order to find out exactly what this process involved, Katheryn booked herself on a traditional butter-churning workshop. It was so awful, she says, and so difficult, that she pretended to be ill so that she could miss the second half of the day. On the train on the way back to London, she kept getting wafts of what she initially thought was vomit. It was only after moving carriages, with the unpleasant smell still haunting her, that she realized that it was coming from her own hands. This in itself, however, was very useful. After all, Katheryn now realized that dairy maids would have smelled like vomit – explaining why the descendants of George Eliot tried to smother all reports of her butter-churning past. Her hands were exactly the same size, they maintained, even when they hadn't been asked.
"The thing that makes the 19th century so interesting is the fact that, in some ways, it was very similar to our own time and, in others, incredibly different," Katheryn says. "Just when you're falling into the pleasing illusion that the Victorians were just like us but wore funny clothes, they go and throw you a curveball. They do something so odd, strange and different. That's why I like the nineteenth century. If you're studying the Tudors, it's so other that it's hard find a connection through the sources that are available. The nineteenth century is close enough to us that lots of materials remain – we have lots of documents, lots of diaries were written – so you can start to discern the people behind the sources. But, like I say, just when you're in that pleasing delusion that they are just like you, they go and do something very peculiar."
One of the things that Katheryn found peculiar while researching the book, was that, in the 1850s and 60s, men all over England began to grow huge beards. Though this initially seems reflect our own times – Katheryn says that most of the young men in her native Hackney now sport huge beards – the gender politics surrounding the issue seem to have been rather different. "There are lots of letters between wives, sisters, mothers and daughters saying that they can't bear them – they can't bear the beards!" Katheryn says. "I find that so interesting. When men grow beards now, I can't believe that there hasn't been a conversation with their girlfriends, with the girlfriend saying 'Oh I quite like that – that's fine'. There appears to have been a change there; the gender politics in the domestic sphere seem so strange."
Though devoted to fact – she remains unconvinced by historical fiction, maintaining that fact is always stranger – during the writing of this latest book, Katheryn found herself beginning to wonder if she was getting help from a mystical benefactor.
"I came across one of George Eliot's gloves," she says. "I had written about her right hand and, just as I was finishing, one of her lost right-hand gloves came to light. Then, just as I was finishing the chapter on Charles Darwin's beard, his great-grandson told me that he had found some of his beard hairs. Those kind of material moments I find very thrilling. You become so enmeshed in this stuff that you do actually believe that it is meant to be. I don't actually think that now, because I'm a rational person, but at the time, you can't help feel it's fate, in some mystical way."
When she isn't writing books, or discovering the long-lost possessions and body parts of some of the nineteenth century's most beloved figures, Katheryn teaches non-fiction creative writing at the University of East Anglia. It feeds her work, she says, teaching others and advising them on books and research. At the end of her talk, the question and answer session – which can sometimes be a slightly strained affair – buzzes with audience members offering their own opinions on the figures that have been discussed, putting forward their own theories. As I listen to them hypothesize, I consider what Katheryn calls the 'historical imagination': the idea that in order to research history effectively, you have to be able to rely a little on your own creativity without overstepping the mark completely, into the realm of fiction. After all, no matter what you come up with, you can almost always guarantee that the real story, lurking in the dark corners of the archives, will be stranger.
Ellen Lavelle,
Senior Young Journalist