Added on October 2, 2017
admin
collection , Dianne Setterfield , ellen lavelle , Lincoln Book Festival , The Thirteenth Tale , yja , young journalist academy
Meeting Dianne Setterfield
On her personal website, Dianne Setterfield describes herself as more of a reader than a writer but, with two novels already published and another nearing completion, she's written more than the average reader. I met her last week, in the atrium of the Collection in Lincoln. Dianne is from Oxford, but had been to Lincoln once before: years ago, with her then-boyfriend. They went to see a football match, with which Dianne was unimpressed.
The hall was filling up with people, waiting to hear Dianne speak as part of the Lincoln Book Festival and so, quickly, we found a quiet alcove away from the crowd, in which to talk.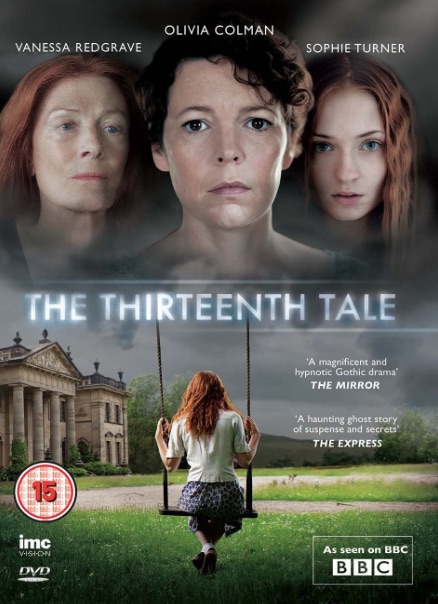 Though both of her novels have been successful, Dianne is probably most well-known for the adaptation of her debut The Thirteenth Tale, aired on the BBC in December 2013, which starred Olivia Colman and Vanessa Redgrave. The series was made by Heyday Productions, the company that made The Boy in the Striped Pyjamas and the Harry Potter films. Used to working with living authors, Heyday is keen to involve them in the filmmaking process. Over the years I've reported for YJA, I've spoken to authors that have been disappointed with the adaptations of their novels and have become irritated when they've been mentioned, but Setterfield appears to have found the process genuinely interesting:
"I thoroughly enjoyed it," she told me. "It was slow. I always thought writing novels was slow but that's nothing compared to getting a film off the ground… I got to see the script two or three times and they wanted my feedback… I saw them film the last scene between Margaret and Miss Winter (Olivia Colman and Vanessa Redgrave). I was really startled at how moved I felt watching it. I wasn't prepared; I thought that because it was so long since I'd written the book, it was no longer really my book… I was expecting it to seem quite distant but actually that scene really moved me. I remember writing it, trying so hard to express the feelings involved in this very sad moment between two women who, having been suspicious of each other, come to an understanding."
Though The Thirteenth Tale is often described as a gothic mystery and is compared to Daphne du Maurier's Rebecca and Charlotte Bronte's Jane Eyre, it was not a novel within the gothic genre that inspired Setterfield's writing. Instead, it was Patricia Highsmith's The Talented Mr Ripley that first teased her imagination. It was the idea of a character with a dual personality that fascinated her, she explains. She couldn't imagine a character like Ripley, who manages to appear to be reasonable while hiding his truly psychopathic, murderous self, maintaining the act on his deathbed. "We want to be remembered," Setterfield explained. "And how can you possibly be remembered, if no one knows who you really are?" It was this idea that inspired the character of Vida Winter who, facing terminal cancer, employs a writer to help her pen her memoirs. The novel, though not easily pinned down to a specific time-frame, moves between the 'now', with the story of Margaret and Vida, and 'then' – the past that Vida recounts. Setterfield's second novel, Bellman and Black also deals with the separation between 'then' and 'now', albeit in a slightly different fashion:
"Bellman and Black was different; I was fascinated by the nineteenth century," Setterfield said. "Someone told me that in the nineteenth century you could walk down Oxford Street and there would be five huge shops, the size of John Lewis or Harvey Nicholls, that were all devoted to mourning goods. I found that absolutely staggering. I also really wanted to write a book that was relevant to today and I was fascinated by workaholism. It's such a big thing in our era, people not being able to stop work, always being constantly 'on'… I was conscious that, in the Victorian era, there was an explosion of commercial ambition: people like Trollope and Dickens working god knows how many hours a day. All the great entrepreneurs of the age were relentless workers and created such great fortunes. I realized there was a parallel there; I was trying to write about something very modern, but I also had this fascination with the Victorians and their funeral rituals. I thought I could do both things at once."
It is clear that, from her love of reading, Setterfield has a great love of research. She has an academic background and taught French literature at universities in France and the UK. However, she insists that she does not write as an ex-academic – her research topics from her time as a lecturer have not crept into her fiction; the Gothic moment completely bypassed French literature altogether. It was her preoccupation with death, her quest for answers, that lead her to the genre.
"I sometimes think that the people that seem ok with the idea of their own mortality can't have understood it properly," she says. Humans, she says, are 'the haunted species'. Though she denies believing in ghosts, she's fascinated by the faith humanity invests in them. So far, ghosts have haunted her own work, a consistent theme running from novel to novel. Though almost complete, the contents of Setterfield's third book remain a mystery, however, she was prepared to confirm that it is a ghost story 'that isn't really a ghost story'.
And so, though Setterfield calls herself more of a reader than a writer, it is clear to me that she could never have become the writer she is now without her reading history. Every book she's read has been a building-block to this point. We are shaped by the stories we consume; judging from the rapt attention of the audience, Setterfield's novels have had a lasting impression on their readers. Shaping them, inspiring them, haunting them.
Ellen Lavelle,
Senior Young Journalist