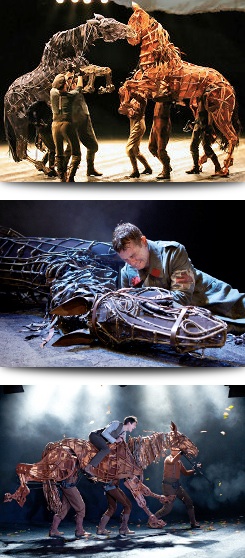 A film, a book, and now a theatre showcase, they have done it all!!! The West End's smash hit, based on the best selling book by Michael Morpurgo, has brought London to life!!
From the book: "If there is a war I'd want to go. Come to that, you'd make a good war horse yourself, wouldn't you, if you ride as well as you pull, and I know you will. We'd make quite a pair. God help the Germans if they ever had to fight the two of us."
Well young Albert and his beloved horse, Joey, did go to war but their experience was far from the upbeat sentiments expressed above.
The Priory Witham Academy Year 6 pupils have recently visited the New London Theatre to see War Horse and are buzzing from their experience.
Everyone thought that the puppetry was stunning. The horses were huge and they looked so realistic. You could see that people were holding them but after a while, when you got into it, it was like they weren't there at all!
The seats some of us had to watch this phenomenon were amazing. They were right at the front so we could capture all the action. At one part, when a horse fell it nearly wacked us in the face!!!!
The directors and cast have worked hard to recreate the horrors of World War 1, although there's plenty of humour, like the antics of  the farmyard goose, to ease the tension.
Year 6 Lia's opinion: "I think it was very emotional and exhilarating at the same time, I loved it to bits. It will always be in the back of my mind as a memory. And although it nearly made me cry but it didn't!"
Many other pupils said how much they loved the production and vowed to come back and see it again!
Audience reaction: click here
Keelan's interview with Leo and Jack: click here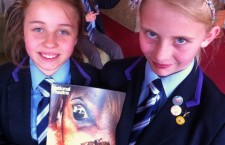 Tori and Jo, Year 6
Priory Witham Academy