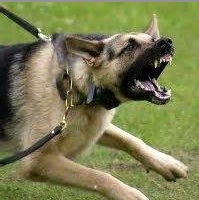 In the past two years, there have been twenty-five people killed and sixty-nine seriously injured from attacks by dangerous dogs. Every year, this number gets higher and higher. In 2011 there was only 19 people killed by dangerous dogs.
Organisations, such as the RSPCA and other dog trusts, are coming together to offer classes to improve the behaviour of vicious dogs. They hope that this will to help reduce dog-related deaths and injuries.
In Newcastle, the council is giving this project six months and if a dog's behaviour is still unsatisfactory at the end of the training then they think the best option is to lock the dogs up until the dog has learnt to be around people, and not attacking people.
Do you think dangerous dogs should be locked up, or should we lock up their owners?
Robyn, Year 6
Burgh School