"You can't beat an incompetent murderess," says Sarah Gristwood, into the vast auditorium at Lincoln Drill Hall. A ripple of amusement makes its way through the crowd – it would seem you really can't. The incompetent murderess in question is Eadburh, Queen of Wessex 787 AD to 802 AD. According to Bishop Asser's Life of […]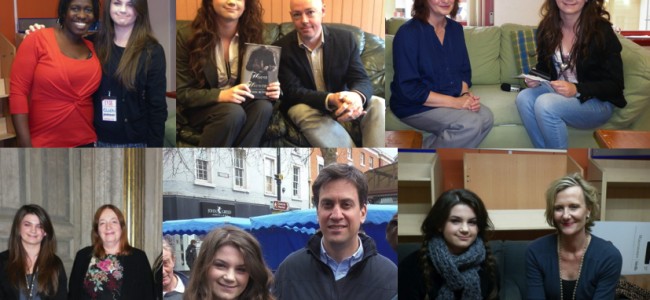 I joined YJA in April 2010, when I was fourteen and shy. I soon realised that being shy wasn't really an option when interviewing CEOs, rock stars and politicians and so, surprisingly quickly and easily, I stopped being shy.
Weir is commonly regarded the number one bestselling female historian in the UK and the library was packed with her eager readers, all desperate to lay their hands on her new book.